Leave Types
Book, track, and record all the different types of absence from work.
Holidays, sickness, maternity, sabbaticals, or custom leave types that align with your company policies - it's all covered in Timetastic.



We track vacations, sickness, family days. It's great to get visibility like this.

Darryl Adie
Ampersand
Best thing about Timetastic, I'm now always up to date without any effort.

Chris Smith
Custard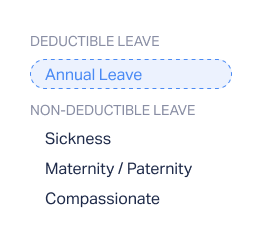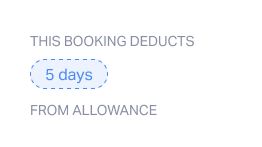 Holidays and Annual Leave
Set your annual leave allowance and start booking time off
Once you've set an annual entitlement you can book and track absences against it.
As you book time off, you have a full record and everything is kept bang up to date.
Custom Leave Types
Keep track of any type of absence you need
Create custom reasons for absence - as many as you need. All will be visible on the employees calendar and summary, you can download to excel and report on the different reasons for absence.
Annual Leave
Sickness
Maternity/Paternity
Sabbatical
Doctors Appointment
Seasonal Shutdown
Compassionate
Away Day
Training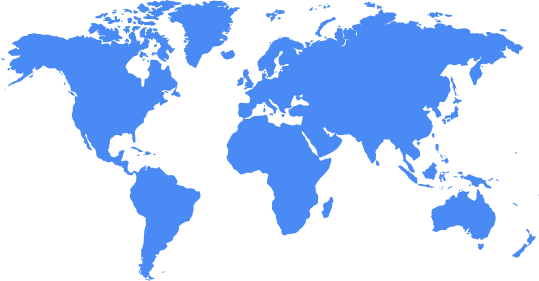 Public Holidays
Public and national holidays all catered for
Public holidays from over 250 countries and 3,000+ regions around the world.
You're pretty well covered in Timetastic :)
Your mission control for
managing absence
Every time-saving, pain-reducing, straightforward feature you'll need.

Get a daily update of who's off work, right in Slack.

View team absences in your regular calendar.

Daily and weekly reports, delivered to your inbox.
If you're ready, give it a try now
If you're still wondering about something in Timetastic, or need to see how something works. Just shout, we're here to help.