Switch to Timetastic
It could be the
best thing

you do this year
Sarah is an HR Director, and was swamped by request forms and an out of date wall planner. But now with Timetastic she's gone paperless and brought smiles to all her colleagues.
Dave runs his own garage, and frequently had too many mechanics off at the same time. Not anymore — he's using Timetastic, planning things better and keeping his customers happy.
Businesses just like yours,
getting very
real results

using Timetastic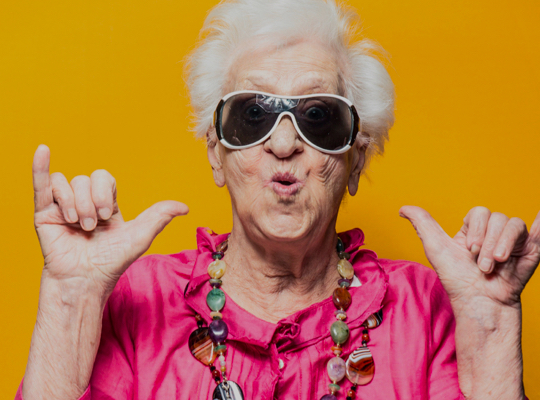 Sookio had a spring clean of their internal documents and tools, and Sue decided the dreaded spreadsheet would be banished to the shadows once and for all.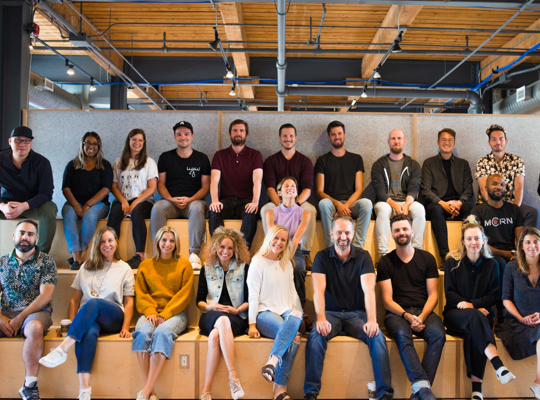 Great designs, rested minds — that's the Format way. Here's how Timetastic keeps things simple for a close-knit team who know the value of downtime.
We asked our customers:
"What's the
best thing

about Timetastic?"
It has simplified the booking time off process for our staff, we use for annual leave, medical appointments, sickness records, training/exams.
It is so easy to book time off either via the app on mobile or the website, staff can see what time they have left.
For managers you can see how many days your staff have left, days off sick and an overview of the company so you can see who is in and out.
The mobile app makes booking timne off so easy and can be used even when not at work.
It makes the approval process easy for management and avoids double booking.
Chris S: Operations Director
Timetastic is a product of our times: Simple to use, cloud-based, and light. It imposes almost 0 overhead on my day.
The staff like the simplicity of the tool, the integration with Slack and the ability to create separate calendars.
Although our company is all in a single region, it is obvious that Timetastic makes it simple to manage multinational schedules.
Jose N: Head of The Lab
It's super easy to use, it doesn't have any fluff or uneccessary features and the pricing is great.
Laura M: CTO and Co Founder
It's Flexible - can create your own categories relevant to your business which works really well in publishing.
You can tell who is in and our of the building at what times which really helps with fire drills.
Providing all staff use the system and log their out of office meetings/holidays/sickness/lieu days/doctor appointments etc. It works really well.
Sandra T: PA
I really like how easy it is to set up a new member of staff and to get a birds eye view of what is going on for both absences and holiday time.
It's a very straight forward system for staff to manage themselves and I like that their holiday requests come straight through to me - I can approve on the go when it comes to my inbox. No more issues with me losing holiday forms submitted by paper!
Katherine G: Director
Timetastic has a simple, easy to use interface. This enabled us to delete some boring and complicated spreadsheets that were hard to maintain. Horray!
New starters require no induction, and admins can quickly get on with this often tedious process. I rate the Slack integration since many of our team are remote - it enables us to effortlessly manage and track who's on leave.
I think Timetastic is great value and have recommended to other small business owners I know.
Kate A: Co-Founder/COO
Timetastic is great, easy to use and the team are very helpful.
Rebecca H : Administrator
It's easy to use, saves me so much time and allows my team to self manage their holiday allowances. Before I was constantly being asked `how much holiday do I have left?` Timetastic is awesome.
John H: Managing Director
Timetastic has speeded up the process for staff to book time off and gives a live review of everyone's time off within the company, so everyone can see and plan accordingly.
Daniel C: Managing Director
It is affordable and is a fully featured leave management tool. I like products which are focused and do one thing really well.
Dan R: Backend Lead
Moving from a manual holiday board to electronic has enabled us to monitor 100% of the holidays, Illness and days taken without leave. As a growing business, this has been invaluable to us.
Darryl S: Director
Whenever I have had a query (not often), the help desk has been there for me and solved it. And any suggestions have been listened to and actioned. The team is great.
Sandra D: Compliance Manager
The benefits of this system is it provides an easy and effective way to request, approve and track holidays across our 13 sites.
The layout of the system allows us to view any holiday clashes ensuring our managers aren't all off at the same time.
The navigation of the system is easy which provides time efficiencies and negates the use of a paper based holiday request system. 10/10
Michelle R: PA to the Directors
We use this for our office and absolutely love it. Holiday requests go directly to the relevant manager, easy to sync with office calendar.
Noor H: Assistant Accountant
It's been one of the best things we have brought to our company. We would recommend.
Jenna G: PA to Director
It's so easy to use it ticks all the boxes in what you need
Stephen H: Shop Manager
We have been able to use Timetastic as a training tool for the young management team, in turn helping them to manage their departments in a smarter way.
Andrew H: Operations Director
Very easy for all of the team to see when colleagues have time booked off and plan their own holidays. Also very simple for managers to asses and respond to any requests. Link to Google Calendars very useful.
Chris T: Managing Director
Timetastic is really easy to use. Each of member of staff (including myself) has a time off calendar, and I can see how many days they have remaining from their holiday allowance. Before using this I never knew how many days off they had remaining, and we ran the risk of breaking the law / overworking our staff. Now it's very clear to me and my team, and I'm finding that the process of giving people leave is far clearer and effective. It's also incredibly affordable for me as a small business. I also like that it integrates with Google Calendar / Apple Calendar which is what we use for managing our time on a project basis, too.
Rowan J: Managing Director
Very easy to use. We have a small team and it has brought some order to time off - annual leave, time-off-in-lieu, and sick leave. It does what it says very well and doesn't get carried awaywith extra features.
Diarmid: S: Director
Its been the perfect tool for us!
Martin C: Managing Director
Timetastic is so easy to use and flexible enough to cater for the needs of our business. It has made holiday booking effortless and super clear.
Paul S: Director
Very easy to use, support is very responsive and overall product is awesome.
Tiago P: CTO
The simplicity and usability of the service are excellent. The interface is straightforward and easy to use and the mobile app does its job brilliantly.
Wayne D: Senior Engineer
Since using Timetastic it has cut down on paper, given staff more transparency and enabled them to book time off easily.
Sally P: Office Manager
We are so glad to be free of paper sheets and not being able to track actual holidays and sick leave. Timetastic has saved a lot of admin time wasted.
Brian H: Operations Director
Awesome experience setting up and using. Was up and running within 1 hour for 50 users!
Jon B: Account Director
We're a small team based all over the world, so discussing holiday time is not convenient. Timetastic allows everyone to send their request in directly, whenever they like. We've found that most employees do this in the evening when they are planning holidays, and as it alerts me on my phone, I can instantly accept their request so that they can continue planning their time off. Not only is this more efficient but it makes staff happier knowing that they can request time off and have a quick decision, without the awkward conversations in the office.
Daniel N: Director
We looked at many systems before deciding on Timetastic, this system does everything we need as a business to manage staff holidays / sickness etc.
It is very easy to use from our point of view in managing the system and also for the end users entering their time through to us approving time off that has been requested.
It is also very cost effective :-)
Matt G: Technical Director
The UI and UX is really easy and intuitive for our staff. The pricing is also great value.
Craig O: IT Manager
One on my favourite pieces of software - it just does everything as it should do.
Adam L: Managing Director
It works well for the entire workplace. Every colleague is satisfied with being able to access and request holidays so easily.
Cairo O: Office Manager
Timetastic has made the booking of annual leave simple and efficient. The time savings in administering my team is significant.
Rodney F: Director
This makes it easy for staff to book time and keep track of it all and shows them all who is off also.
Belinda H: Director
Timetastic replaced paper forms and files and made the approval quick and easy.
Terry C: Company Accountant
Timetastic is brilliant for me to see all employees requested dates for holidays. Easy to figure out who and when employees need the time off.
Sophie M: Team Leader
Buying Timetastic was a win/win for us. It does the job of annual leave booking fantastically well, and all our staff love it because it is instant and they can see/book leave on their phones. It has never been down and it is always lightning quick. At the price this is, it's an absolute no brainer.
Gavin S: Technical Operations Director
Rather than use a group spreadsheet, this is very easy to use and for all management to view who is in and around. It has an easy workflow and does exactly what we need as a business. People can see who is off, their amount of holidays and it make the process for requesting time very easy indeed.
Joanne W: Finance & Admin Manager
Very easy to set up and configure. Reliable - To my knowledge, the system has never gone down - it's always there, ready to use. It's so intuitive, we didn't need to train end users. Incredibly cost effective. Accessible anywhere - desktop and mobile app
Andrew H: Senior Technical Consultant
I really like how easy it is to set up a new member of staff and to get a birds eye view of what is going on for both absences and holiday time. It's a very straight forward system for staff to manage themselves and I like that their holiday requests come straight through to me - I can approve on the go when it comes to my inbox. No more issues with me losing holiday forms submitted by paper!
Katherine G: Director
The best thing about Timetastic is how simple it is to use for all of the members of our team. Everyone now has a much better view of the holiday leave used and available.
Tom T: Owner
We have been using Timetastic for over 3 years, and it is an invaluable tool in terms of keeping track of staff holiday requests and requests for other days off.
Elvira H: Manager
Was recommended to us from a former employee, we have a small software consultancy and it is an ideal tool for our holiday and time keeping.
Eamonn C: IT Consultant
Has allowed efficient and cost effective management of resources, with everyone having on-line exposure to the company's annual leave calendar.
Chris M: Managing Partner
We have been using Timetastic for a long time. Straightforward to use. When members of staff are planning a holiday they find it very useful to see at a glance who else is off and when, and to plan accordingly. Staff value being able to do this from home, rather than having to wait until they are at work to check. Easy for an administrator to approve holiday requests, even if they are not in the office.
Sally F: Director
It's a fantastic HR kit for startups like ourselves that have no full-time HR. Highly recommend!
Alex L: Financial Director
It's a role model for a small SaaS business, the pricing is fair and square, the support is tentative and responsive.
Homer D: Managing Director
It takes all the hassle out of holiday planning. It's so easy to use and run.
Easy to make it functional for your unique business.
Staff all love it.
No clashes
Stephen M: Company Director
This software really does take a massive workload of scheduling and calculating away. No room for error either. I love that staff do not have to interrupt me to ask about holiday. One of the simplest, yet most genius bits of software. The pricing is good too. Perfect for my small team of staff.
Michele R: Director
We use this for all our staff holidays and has been easy for them to log in and book time off and for me to see who is off when in which department for accepting their holiday request.
James R: Director
Excellent software - simple and easy for both managers and users
Vicky B: Director of Operations
We needed a cloud based easy tool to control the leave of our staff. Timetastic is just the thing. No more nor less.
Carlos S: Vice President
Fantastic - really helped our business. Open to suggestions. Quick and responsive support. Cost effective.
Lewis W: Business Operations Manager
Through the mobile app, employees can easily request holidays at a time that suits them (when at home with their family, planning holidays). Employees can see who else is off in real time and adjust holiday requests to avoid overlaps and ensure it will be granted. As a manager, I can quickly approve all holidays either on the app or in my desktop browser, within seconds. We no longer rely on spreadsheets and calendars. It has streamlined the whole holiday process for us and has, most importantly, reduced the pain of managing employee holidays.
Ian M: Managing Director
It brings together the whole company which is based over several sites.
Kath C: Office Manager
I would highly recommend Timetastic to any organisation looking for a system which is easy to implement and a great leave planner.
Lisa March: Office Manager
Just what you need if you want to manage your team's annual leave. The platform is straightforward and easy to use and set up and pricing is also great as it's scaling based on the number of users.
Krisztina R: Financial Controller
Simple to use, great low price and just what we needed!
Dani H: Office Administrator
It's so affordable - it pays for itself in the time you save!
Staff love it - they get clear visibility of how much holiday remaining and can easily book time off
Slack - if you use Slack you can get it to post everyone's availability in the morning
We use it for holiday, work from home, sickness, mat/pat leave and more!
Ben C: Partner
Having a group of staff that work over two homes, over a 24 hour/365 days, it has become invaluable to me to know what holiday, staff want and the ability to check immediately if others are off at that time, so either approve or disagree immediately, enabling staff to organise their lives. The Apps and web page are easy to use, even for staff who are not tech savvy.
Nichola H: Manager
It is beautifully focused in what it does. No superfluous frills. Single mindedness for me is the holy grail of good product. Well done.
Simon R: Partner
Holiday scheduling - it just works
Toby B: Partner
It's ideal for us working in a distributed environment (everyone works from home across the UK). Makes it easy to submit and manage requests but, also, see at a glance who is out and in. We have also integrated it into our Slack instance so that we get channel alerts at the beginning of the day, telling everyone who is in and out. We use the Google calendar integration as well. The responsive design is good too.
Jonathan F: Managing Director
The app is great for staff as they can book leave as and when the need arises (evenings and weekends) and the leave can be approved or declined by Managers with the click of a button.
From an employers perspective we are notified of any department leave clashes prior to approving employee holiday requests and can address accordingly.
Timetastic has been a definite time saver for us as we now no longer need to manually work out how many holidays people have used annually.
Janette S: Director
The fact that all users can see who clashes with their request for time off. Most Holiday planning happens in the family home and users can see, via the Timetastic App, potential clashes without waiting to go to work to look on a conventional Holiday planner.
The manager has to simply approve or disapprove as appropriate. Job done.
Also good value for money.
Richard M: Director
This solved a simple problem - planning holiday leave for a team of 10 - and continues to work really well. Well priced too.
Jeremy D: MD
Amazing value and so easy to use. Highly recommended
Harry B: Co-Founder & Director
The absolute simplicity.
Within minutes of deploying it, our staff leave management went from being 'a nightmare' using disconnected spreadsheets with zero visibility on who's in and who's not, at any given moment,to being perfectly managed with complete transparency.
To coin a phrase, 'It just works'.
Phil B: Projects Director
Timetastic is very easy to use.
We have nearly 60 staff and everybody loves it. It has made our administration so much easier and saved us so much time.
We have adapted it to show how many times staff are late so it helps for HR records.
I would fully recommend it to any small or large company.
David: M: Director
Get one month free!
Over 7,000 small and large companies manage their team's absence with Timetastic